The story sees the player on a train ride from California to Chicago, where they meet another passenger and can decide how to interact with him at a turning point in both of their lives.

From there, I took the strongest sketches and created first draft Adobe Illustrator roughs to collect into a client presentation PDF. Since our voice meeting opportunities were limited, I wrote out my thought process for each design, and provided potential directions for refinement.

The client chose his favorite concepts and provided feedback via Asana. With deepened insights from the client and into the game, I presented updates to his four choices; continuing to experiment within the chosen themes to keep with the spirit of the project.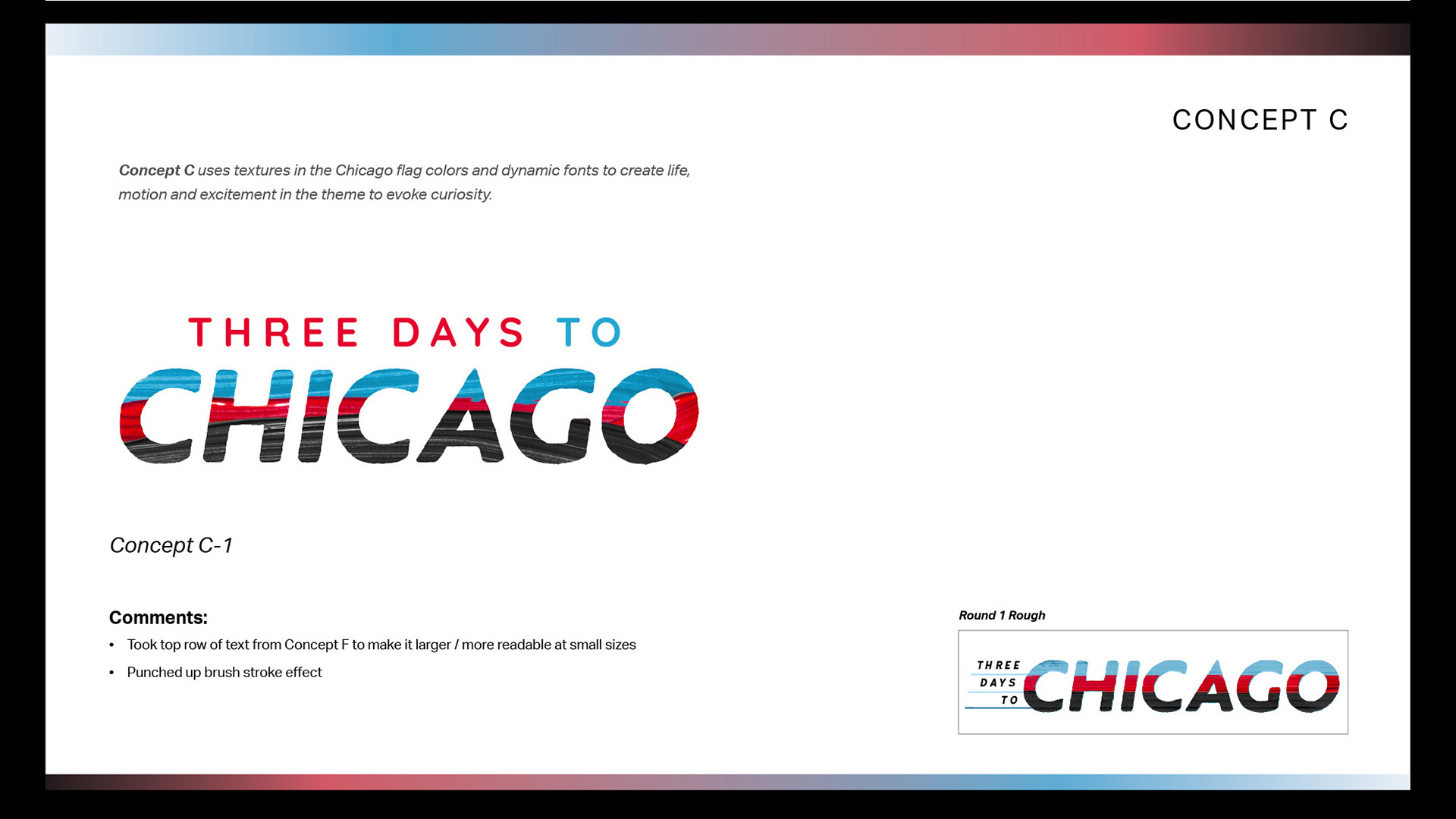 After a few days of review and some outside perspectives brought in by the client, a final logo selection was made…

A final quality assurance review was done, and very, very minor adjustments were made to make sure every character and element were properly distributed and aligned. A variation of the logo with white text was made to work on dark backgrounds, and RGB / CMYK colors were denoted as part of branding delivery. Assistance was also provided in creating marketing PowerPoint slides, as well as help creating in-game assets featuring the look and feel of the new logo

The game releases on Steam in June 2023.